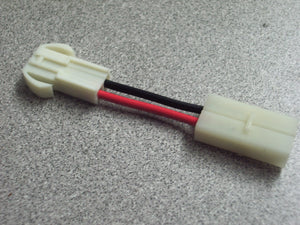 This adapter allows the 8.4V NiMH FireBird type battery (mini Female Tamiya connector)  to be used with T-Hawk RC Planes.
Plug the small Tamiya end of this adapter into the 8.4V NiMH Firebird battery.
The other end is the large Tamiya Male connector found on T-Hawk batteries.
Get one for each FireBird Battery for convenience and longer connector life.